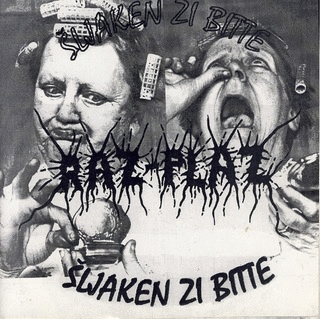 Raz-Plaz - Šljaken Zi Bitte, 1997
Slovenia
Shlyack CoRecords, 1997
punk Hc/grind..
(10 tracks, 15 min, 7'Vinyl~?~iTunes7.7~Mp3@320kbps, 37MB)
Well.., this 7inch is for those that can bare crazy grind and other ear destroyers.
Total chaos captured in punkHC rhythm.
This was recorded during 1996-97 in Prlekija region.
Boys from Ljutomer sure knew how to have fun and create crazy noise with message. They performed live under name Š.Z.B. and this are probably their only official recordings, captured in plastic.
Listening on your own risk ;)
Thanks to original ripper (with fancy usb turntable) at: http://rocktube.info
Lyrics:
Download